Contents - Index
---
Locations (Centre Point=>Locations)
---


Choose this option to display the Select a location dialog box: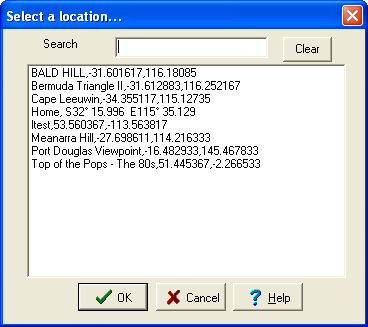 Enter any part of the location name to limit the display to just those locations

Click on the desired location to highlight it, and then click the OK button. This action sets the centre point to the location you select.

The locations in this dialog box are those that are defined on the Locations tab of the GSAK Options dialog box.