Contents - Index
---
Database Totals (Database=>Totals)
---




This dialog shows an overview of waypoint totals.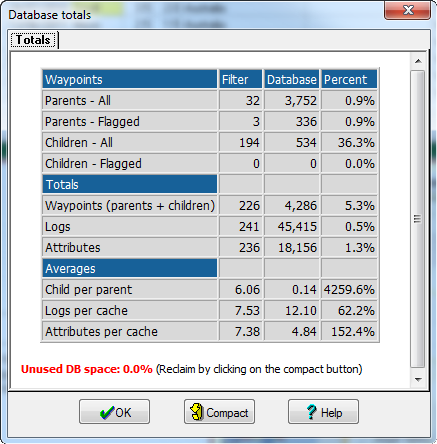 You can also bring up this dialog with a double mouse click on the status bar here:





Note: Sqlite does not automatically reclaim space in a database when records are deleted or tables are removed. To reclaim unused database disk space, click on the compact button.