Contents - Index
---
Child Waypoints (Waypoint=>Child waypoints)
---




Also available from the right mouse click menu, this option allows you to maintain your child waypoints.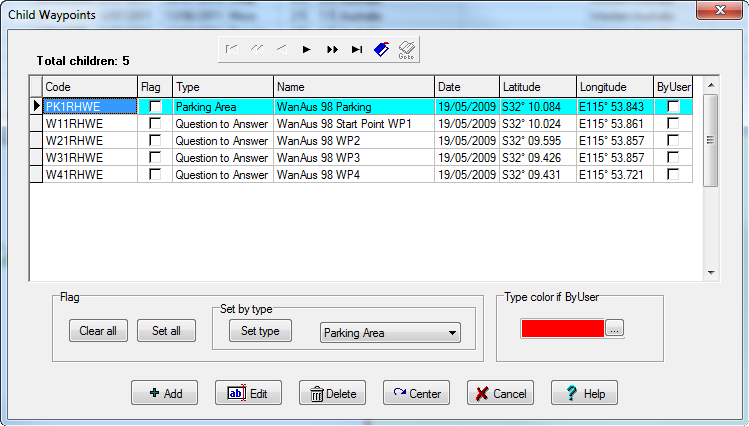 The grid section enables you to view all your child waypoints for this cache. Double mouse click in the grid to edit a child waypoint (or click on the Edit button). You can also set/clear the child flag by left mouse clicking in the check box

The flag section enables you to set/clear the flags in bulk. For more information on where this flag is used see exporting child waypoints

When adding child waypoints from the GUI the ByUser box will be checked automatically. For quick visualization of user created child waypoints the "Type" column is also in red (as is the HTML output).

Note: User created child waypoints are effectively locked from updates by Geocaching.com additional waypoints that have the same code.