Contents - Index
---
Restore last filter

Take this option to return the exact same subset of records of your last filter (regardless of any changes made to the records since the last filter was set). Otherwise it may be near impossible to return this subset.

If your desire is to apply your last filter on the current values in the database then select "... last active filter"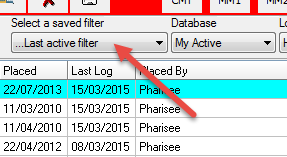 For more information see this link.