Contents - Index - Next
---
Load GPX/LOC File Dialog Box (File>Load GPX/LOC)
---


GSAK displays this dialog box when you do any of the following:

Choose File Þ Load GPX/LOC
Click the Load GPX/LOC File

toolbar button
Press Ctrl-O
Drag a GPX or LOC file onto the Main GSAK screen or onto the GSAK desktop icon
Drag a ZIP file onto the GSAK desktop icon
Double-click on a GPX file in Windows Explorer (assuming you have associated GPX files with GSAK. See Associate GPX Files for more information about this).

Click on any screen section for more information about that feature.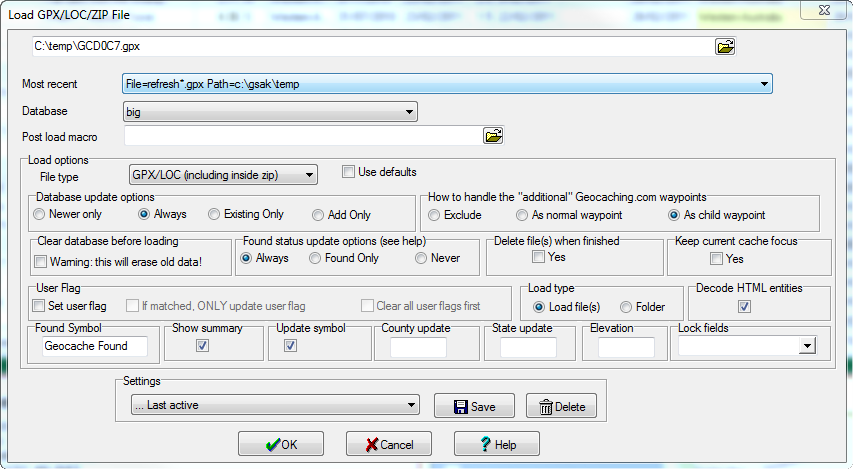 Advanced users

GSAK keeps a brief history of every file loaded into each database. This information is stored in a table is called "LoadHistory" and exists in your gsak.db3 sqlite database which is in your [application data] folder. For more information see this forum thread.